Welcome to the concept of the E-Team.
The idea of an E-Team is pretty much the same as a Street Team except E-Teamers spread the word online rather than on the streets.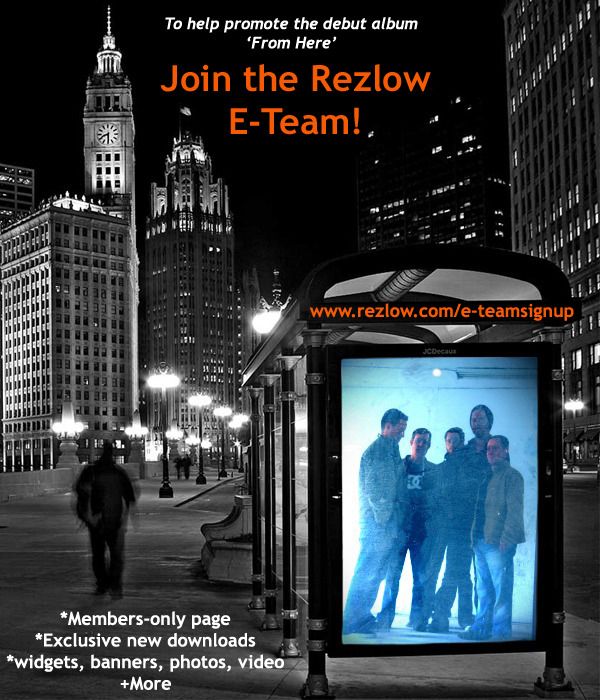 Sign Up Here For The E-TEAM
      By signing up to the Rezlow E-TEAM you'll get Mailing List updates as well as gain access to Fan Exclusive content offered only on this site and directly from us!
- Free Downloads of NEW songs, demos and videos
      - Music & Video Widgets
      - Exclusive Desktops, Banners, Posters

- First access to Behind the Scenes footage and
          pictures of the band working on various projects.


      - More to come!


          Thanks for joining us!
We will be providing the E-Team with an exclusive members-only page here on the website that you will log into to access music players/widgets, banners etc to use while spreading the word. There'll also be a comment section where you can discuss your efforts as well as ask the team or the band any questions you may have regarding the
promotion efforts.